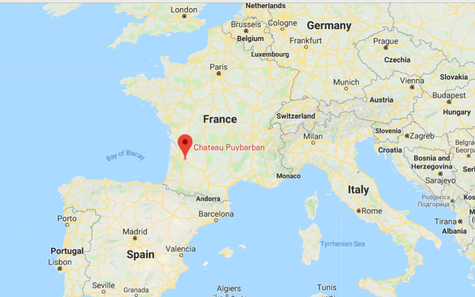 Chateau Puybarban is located on a hill overlooking the Canal du Midi and the Garonne river plain, in the centre of the sleepy French village of Puybarban.

The property has the prime position in the centre of the village and is not overlooked.

Puybarban is ideally situated within easy reach of the beautiful market towns of Bazas, Langon and La Reole, within the world famous Graves wine region.